5 min read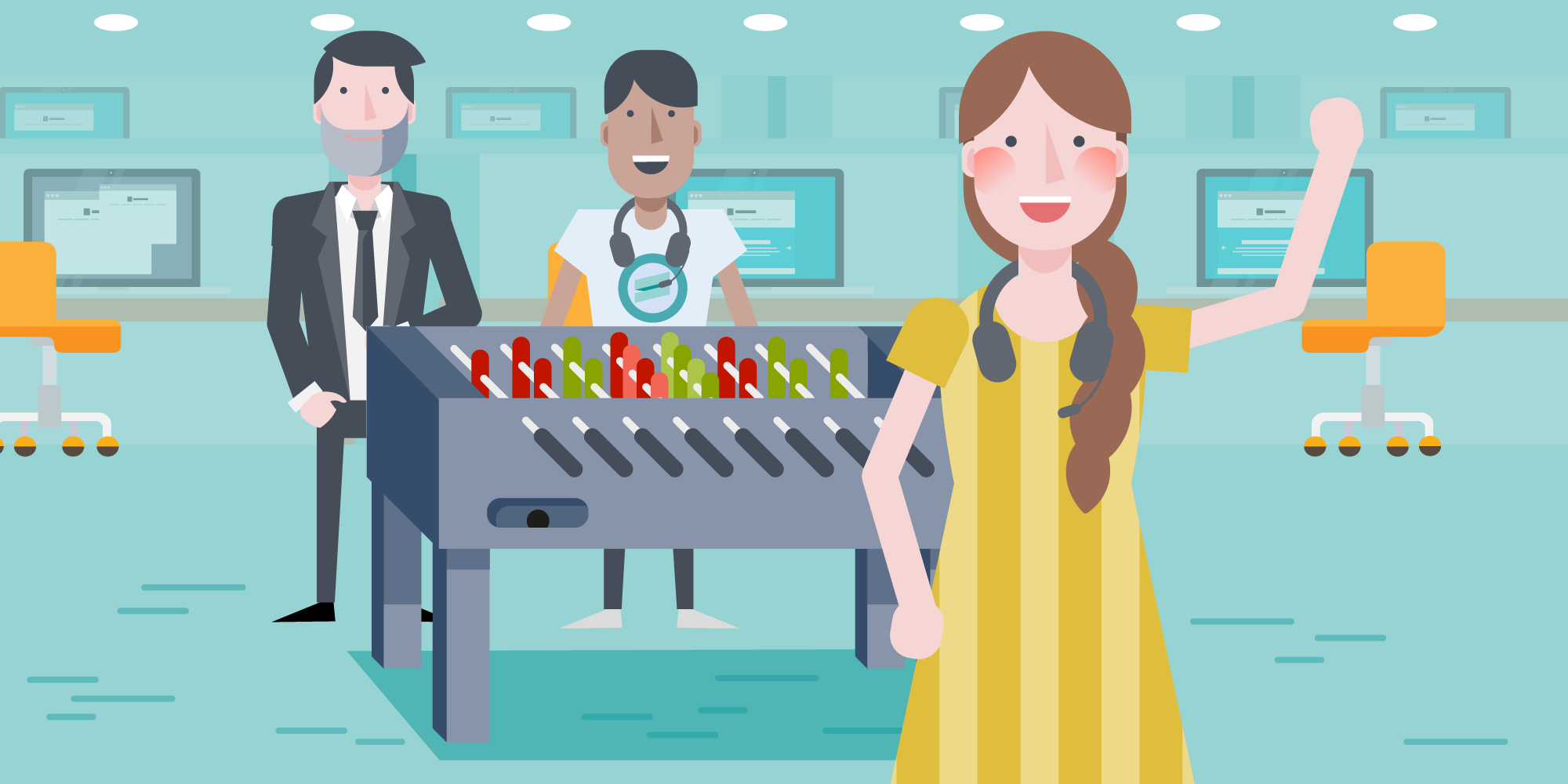 "No, not pizza again!" said a disgruntled Agent. They hated having the same cliched "motivational" rewards in their contact center. If you still rely on donuts, pizza and movie tickets as the primary perks in your contact center, you need to think again...
Different employees are motivated by different incentives. Millennial employees may be motivated by earning travel points, while Generation X employees might like winning a family pack of movie tickets, Boomers may like the option of earning tickets to sporting events.
How can you offer the right incentives to motivate your contact center Agents?
One solution is to offer a points-based reward system.
For example, Agents earn "Reward Points" for positive customer satisfaction scores, sales results, quality assurance scores and peer recognition from fellow Agents and Team Leaders. They can then "spend" their points by choosing the rewards they want.
Empowering contact center Agents to select from a choice of rewards increases employee engagement. It also lets them know exceptional work is recognized.
However, there are challenges in managing this type of reward program in-house. Tracking points, updating Agents on their reward status and distributing prizes take up time that may be better spent coaching your Agents, handling escalations and managing your contact center.
However, there is a better way. Several third-party vendors offer reward programs for sales and customer service teams. These automated portals interface with your contact center's key business indicators, automatically tabulate reward points, allow Agents to instantly check their point status and handle reward fulfillment.
They do the hard work so, you can focus on leading and coaching your team.
DOWNLOAD THE FREE E-BOOK
Employee engagement in the contact center
What you will learn:
Employee engagement strategies that worked best for CCs

What happy and engaged agents truly need

How creative scheduling can impact engagement

The reasons why agents leave or stay

& much more!

A leading telecom provider recently switched to such a system. Their Director credits employee engagement - including this incentive program - with helping them exceed their revenue and customer satisfaction targets. Those results more than made up for the cost of the program.

What if you cannot afford to hire a vendor to run your rewards program?
Small contact centers may simply track results on a whiteboard or Excel spreadsheet. Then, they use budget conscious rewards to motivate their team. In employee engagement, even little things make a big difference.
10 ways to engage your contact center Agents with low-cost or no-cost rewards
1. The ability to bid for a better shift time (if that is allowed in your contact center).
2. Being allowed to leave 15 minutes early one day
3. Having a Manager take an Agent's calls for one-hour
4. Getting a reserved parking spot close to the building entrance for one week
5. Being recognized at a team meeting for doing great work
6. Having a winning Agent's photo put on a wall of fame in the employee staff room
7. Being given time off to volunteer for a local charity
8. Access to skills development courses online
9. Job shadowing opportunities in a department where the Agent wants to move next
10. Being allowed to attend a local industry event and then report back on key ideas from the meeting
[FREE BONUS DOWNLOAD]
Download the MUST-HAVE checklist to increase employee engagement.
No matter what kind of reward program you use, the key is offer your contact center Agent a choice of rewards. Better yet, make them a part of the reward design process by asking them what THEY want as perks.
Then, use that information to craft the right program to motivate your team to improved results.
👉 Another smart, simple and cost-friendly way to engage your agents 👈
injixo ME – agent self-service portal – works on any device
View shifts
Request vacation
Swap shifts
Bid for shifts and
Get reminders that drive schedule adherence