One of the biggest impacts to the morale of your call center agents is the vacation planning process. There are a number of ways to do this. If you can imagine a method for allotting and scheduling vacation time, it's probably being done somewhere. We'll go through the methods a bit later on, but let me start out with why this is so critical.
Being a front-line contact center agent is one of the most challenging jobs out there. Handling call after call all day, being the face of the business to the customers, and dealing with a wide array of customers and customer needs. My career in contact centers started on the phones for an airline, and I remember the days of being on the front lines every day. In this environment, vacation time is a welcome break. It's an opportunity to recharge and take some time away from the chaos.
So, how do you plan and schedule vacation time for your agents?
The simplest (and probably worst) way is to just let people put in on a first-come, first-served basis. This is easy because it doesn't really require much effort to administer. If a date has nobody off and you are comfortable with 2 people having the day off, then the first two to put their names in get the day. This also causes a sense of inequity for the agents. Those with great performance or with long tenure with the company don't get any credit. It's simply being in the office and able to request when the day comes up for scheduling. The most important group of agents are your longest-serving and your best performers. You want to keep them happy.
The exact opposite is to take an extremely complicated approach to this. You can create a complicated system with several different vacation groups within a day, and a sophisticated matrix that combines a bunch of performance metrics, seniority and other factors such as attendance. Some centers get overly complex because there is a desire to leverage this process to incent and penalize behaviors in the contact center. It's not a bad idea to use this as an incentive, but when the process becomes excessively complex, nobody understands it. If they don't understand it, then they don't trust it. The best approaches carefully blend incentives and simplicity into the process. It takes time, thought and effort to get this balance.
There are 2 steps to vacation planning
Let's start within forecasting. This should start with the annual plan. After you have your workload and FTE requirement set for each month of the year, you plot in your shrinkage. Some shrinkage is simply reflecting reality (e.g. you may have more people call out absent in summer months) and some shrinkage can be allocated based on business demand. Vacation time falls into the latter category. The best way to start this process is to plot in your vacation time inverse to the workload requirement. So the months with the highest staff requirement has the least shrinkage and vice versa. The reason for this is that it helps to smooth out your monthly requirement. In an ideal world, you have little to no variation in staff requirements from month to month. This allows for keeping the same number of people staffed, without having to staff up with temps or overtime some months, and being stuck with overstaffing in other months.
In the example below, the blue area is the required FTE for workload. The average requirement for the year is 485. The monthly volumes vary by month. Assuming there are 100 vacation slots per month, if you planned it to the inverse of volume, you'd have the allocation below. Notice that the highest workload month, April, has the smallest vacation allotment at 85.6 FTE. The lowest workload month is September, and it has the highest vacation allotment at 109.3.
So far, you have a clear view of where the vacation time would be if employee preference weren't a factor. However, the business trends may not align with where people actually want to take time off. Leveraging workforce management software, you can start with these allotments, then have your employees bid on when they want time off. Once you see where they actually want to take time off, you can make decisions on whether to increase or decrease the monthly allotments. These allotments can be offset by moving shrinkage, such as coaching or training, to another month as an offset. There's usually a way to make it work, you just need to make sure you have the right tools to do the forecasting and gather the employee bid preferences in one place so you can compare.
After you have allotments in place, you need to start assigning the vacation time to the agents. There is no one way to do this correctly. This can vary based on your company's values, your industry, or your geography. A great place to start is to create a ranking system with 50% of the ranking based on overall performance and 50% on seniority. Simple. By doing this, you incentivize people to perform well and you incentivize people who have been with the company for a long time. By having performance as 50% of the target, you also penalize long-term employees who are just coasting and not really trying.
A good rule of thumb is to bid for the following year's vacation in the fourth quarter of the previous year. Make 50 – 75% of the slots available for bidding. Do not let them take all of the allotments, because you need some flexibility as you progress through the year. You may see more calls in one month, and fewer in another month. Holding back some of this time allows you to adjust the slots during the year.
The key is to make sure you have a simple, flexible workforce management system to support your processes. I always recommend cloud-based vs. on premises. It's not worth purchasing expensive equipment that becomes obsolete if you change vendors. If you don't have software, or are looking to make a change, talk to several vendors and see how well they accommodate your scheduling needs.
Originally published on May 09, 2017, updated on Oct 02, 2022.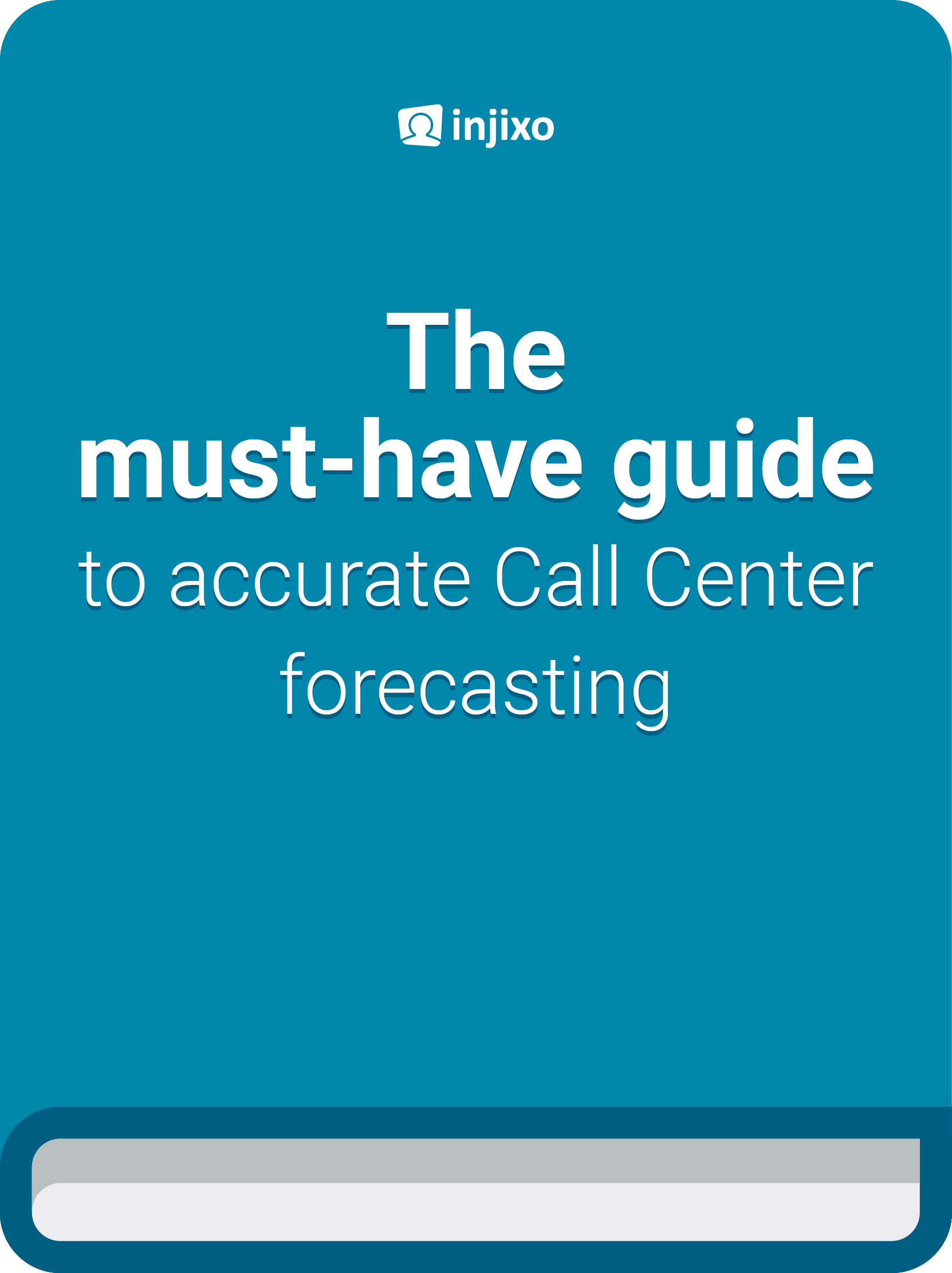 Download the free E-Book
The Must-Have Guide to Accurate Call Center Forecasting
What you will learn:
Foundations of Call Center Forecasting
Getting your data right
The importance of measuring variability
Critical factors you shouldn't miss
And much more!