Post Brexit, the job market has seen a shift in that the number of people in the UK securing jobs has fallen for two months in a row, according to a recent BBC report. This makes it even more essential for WFM job seekers to perform in the right manner when given the opportunity to interview, as not doing so can have a detrimental impact.
So what are we recruiters recommending that candidates do during interviews to achieve the right results? Here we explore the top 10 tips for a successful WFM interview:
1. Do your research
Once you've got your foot in the door for that first face-to-face interview, it's imperative to have some knowledge about the company you are being interviewed by so you can make a good impression from the start.
Often, companies will help you with this process by telling you all you need to know on their careers page and the 'about us' section on their website, so be sure to spend some time here. In addition to the website, you can do some research on LinkedIn about the interviewer you will be meeting, so you can get an understanding of their background. This could help to give you further insights into the kind of person they are searching for.
Ask the recruitment consultant to give you as much detail as possible about the Contact Centre and also WFM function. What is the current FTE? How many sites do they have? What challenges are they currently facing in the business? What improvements is the business likely to experience once this person is in place? What WFM system do they have? All of these questions will help you to build a clear picture of what you are potentially walking into.
2. Be prepared
If you fail to plan, you plan to fail. This saying couldn't apply more, as preparation is the very key to success in securing your next WFM position. Make sure you know exactly where you will be going for the interview, dress appropriately (business attire unless told otherwise) and make sure you know exactly who you will be meeting so you can address the person correctly. Spending at least 30mins reviewing your CV, looking through the job advert and re-reading the job spec to align your skills with the requirements of the role before your interview will help to structure your thoughts for when the time comes.
3. Ask questions
Many WFM candidates tend to focus too hard on demonstrating their technical knowledge that they forget a very crucial step at this stage:They forget to ask questions. You are there to ask questions too, so make sure you spend time during the interview to find out as much as you can about your potential new employer. When done correctly, asking the right questions can help to confirm that your experience and abilities are well suited to the job. Another important factor to remember is that by asking questions, you are showing an interest in the role, the company and the people you are speaking to, therefore leaving a good impression when you leave the interview.
4. Build Rapport
Often, it's not the person who has the strongest forecasting skills or is an expert with a particular WFM system, it could be simply down to the person the hiring managers get on best with during the interview. While your skills and expertise are important components in securing a job offer, your ability to build rapport in an interview is just as crucial. Learning how to build rapport and engage with your interviewer will give you a much better chance of being successful.
Some techniques that I'd recommend to help with build rapport are as follows:
Try to mirror your interviewer's body language - but be subtle in how you do this. you don't want to make it obvious that you are trying to mimic them! People are more likely to respond better to those who seem to be more engaged and interested in them.
Be sure to listen attentively to what is being said. Repeating your interviewer's comments will show that you've listened and understood what they are talking about.
Lastly, keep focused and stick to topics that are related to the industry, organisation and role, as it can be hard to pick up where you left off if you get lost.
5. Examples of work
It's always a good idea to bring a portfolio of your past work to show interviewers exactly what you have done in recent or previous roles. Bringing in spreadsheets, proposals/business cases you've written and any models you've built (remembering to always remove any sensitive information) will always go a long way in showing your ability to communicate technical thoughts and ideas to a wide audience whilst providing recommendations which could apply to the role you are interviewing for. However, once you start to show your mastery over the tools and systems you've used or built, be careful to use easy to understand language, fit for an audience made up of various backgrounds/levels to ensure that everyone is able to fully understand exactly what you are referring to.
6. Take your time
Pausing after being asked a question is not a bad thing. Once you understand the question you've been asked, take a minute to really think and process the information before you start to solve the problem. Of course, don't take too long to think about your answer. This could be counter-productive. You want to avoid awkward silences and blank faces during the interview. This goes back to why preparation is key as using time upfront to structure your approach will equip you with the right tools to use at the right time.
7. Bring your people skills
During an interview, your inner WFM self can take over, leaving little room for demonstrating the interpersonal skills that you are also able to offer. Allowing time to show your people skills will assure the hiring manager that you can work with colleagues, stakeholders and any other operational people in the contact centre. But "people skills" can be seen as very general term. Tell the interviewer specifically what skills you have; this could be strong negotiation skills, building and gaining trust or communicating with a variety of different people at all levels. One way to do this is to relate these skills back to the required job duties. For example, if you are interviewing for a WFM position with an outsourcer, you'll want to emphasise your ability to build relationships, solve difficult problems and to listen effectively to your client's needs.
8. Be ready for anything
Most companies will have the interview panel made up of a combination of interviewers at different hierarchical positions. Questions can come at you from all angles, so you need to be ready so as to not feel under fire if everyone starts talking at once. Instead of giving you a standard competency based question, some interviewers may even draw you into a challenge that the WFM function is facing. Again, they are trying to find out how your brain operates, how you work with others and how quickly you can get up to speed with the company. This kind of interview question doesn't happen often, but when it does, it's an excellent chance for you to shine.
9. End positively
When the interview is approaching an end, try to conclude on a positive note. This could be as simple as saying something like, "I look forward to hearing from you" or "is there anything in this meeting that you would like me to go over again?" This is also great way to use the time to go back through some of the points that you wanted to be sure to make to the hiring managers during the interview. After the meeting, take any notes with you, including feedback and also the names of the interviewers, their job roles and any other useful information.
10. Get feedback
Whether or not it's good news, this is a great opportunity to get some constructive feedback. At times it could be a close call between you and another candidate, but once you know the reasons for not getting the job, you can then decide if was something within your control or not which impacted the result. Make sure you learn from your mistakes, always seeking advice, using feedback from past interviews to improve your confidence and interview technique.
Originally published on Aug 24, 2016, updated on Feb 27, 2020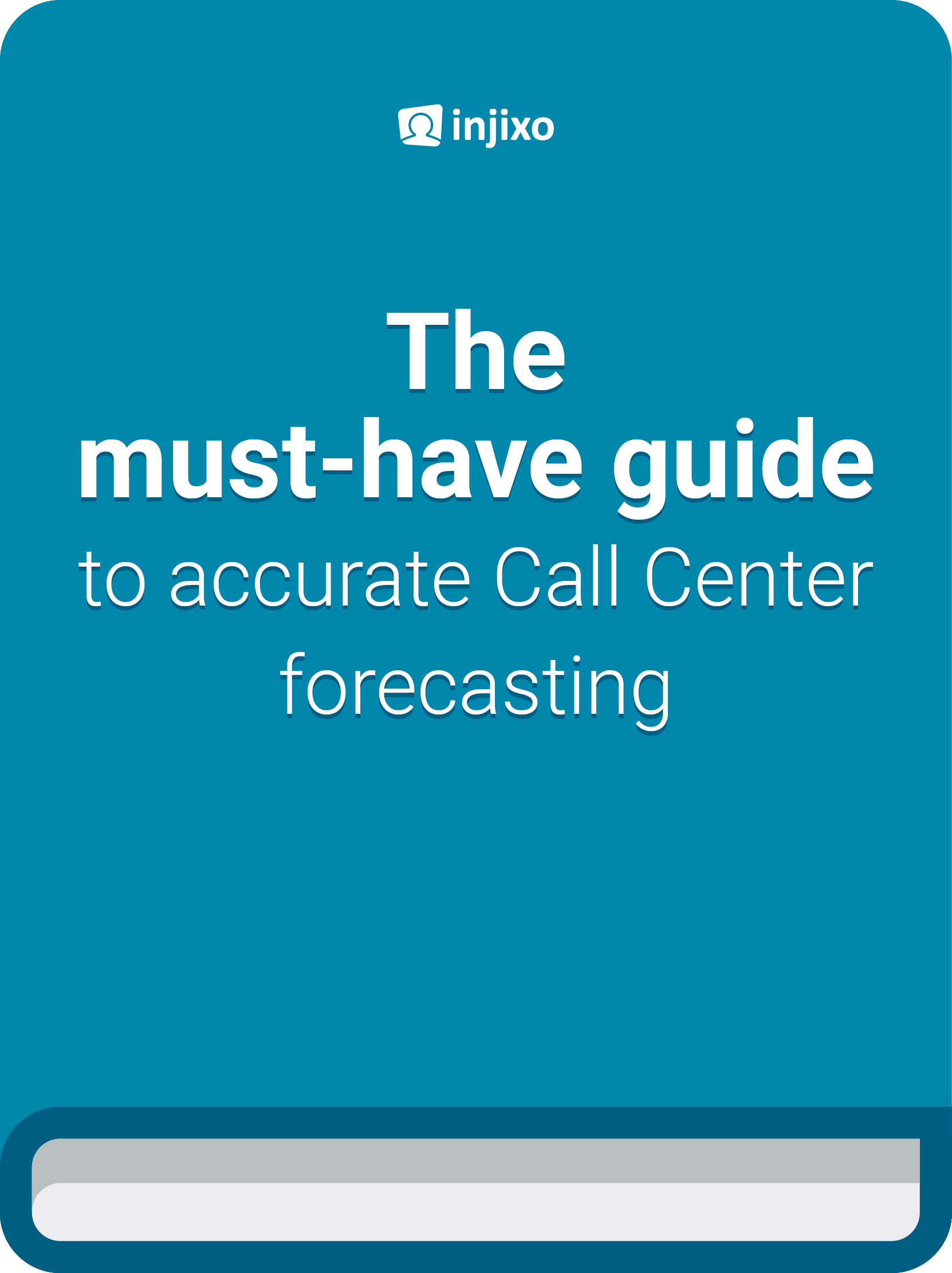 Download the free E-Book
The Must-Have Guide to Accurate Call Center Forecasting
What you will learn:
Foundations of Call Center Forecasting
Getting your data right
The importance of measuring variability
Critical factors you shouldn't miss
And much more!