How are you dealing with the challenges of managing service levels during the COVID-19 crisis? This is one of the most unique situations many of us have ever been in. No matter if you are managing schedules in a domestic contact center or across multiple geographies, you are likely experiencing serious challenges in projecting contact demand and the supply of agents.
In this blog post, I'd like to share some tips that can help you navigate these difficult times.
Re-set leadership expectations
First, you have to understand (and communicate to your internal partners), that everything will be less accurate. There will be a desire by leadership to get: the exact same data, projections with the same level of precision, and specific action plans for closing service level gaps. While all of your models should work the same, your inputs are going to be highly variable.
Set expectations early that plans and forecasts will be less accurate. This gives you some room to operate and focus on what you can control. Leadership has to understand that they need to adjust their expectations. With less accurate plans, you need to increase your flexibility.
Identify what has changed and update your planning
Contact volumes probably have shifted significantly for your contact center. There may be a change in customer behavior and there may be a shift in channels you make available to them. On the customer behavior side, clearly there will be lower demand in areas such as booking travel and hospitality (and a significant increase in customer service calls to cancel or rebook). Other industries may have similar changes in demand.
It's important to quickly identify these changes in behaviors and update your forecast models. Your historical data likely won't be a good guide for your projected demand. Start tracking the "new normal" of volume and handle time, and use that to extrapolate your new demand. Talk to operations leaders about any changes your company may be doing in marketing or customer outreach that could impact your volumes.
And don't forget… for your long term forecasts, you'll want to exclude all of the data from mid-March until the situation normalizes.
Incorporate additional channels
The type of channels you offer might very well change. Many companies are sending people to work from home. And while this is helpful, you may not get great voice quality (especially with everyone staying at home streaming and using up bandwidth!). Because of this, you may be pushing more traffic to chat or email.
When this switch is made, it may impact the demand. Some customer contacts are best done via voice. Moving that to sending an email may not work as well for customers so they may choose not to contact you. This will cause a temporary drop in demand.
In other cases, your operations may be enabling chat, which may be even more attractive for customers. Do some research here to understand how a channel shift will impact your demand. The volumes and handle times of other non-voice channels will probably be impacted as well.
Review your agent qualifications
Your supply of agents may actually not change. Your schedules may even show that you still have 100% of your capacity. But, with the shift to work from home (as mentioned above), you might not be able to fully service the voice volume you had previously. Therefore, you have to find out which agents can reasonably serve the other customer contact channels you want to offer as a replacement.
Take a look at your agents and categorize them according to their qualifications. Which channels and which types of customer requests are they proficient in handling? Many organizations are now cross-training phone agents to handle email and chat.
You have to be clear which capacity you have at your disposal for the various contact channels. This information will help your operations and leadership team to take decisions on which channels to offer and how to funnel your customers to them.
Make the most of changes in agent availability
During this crisis, many contact centers will also see a change in the number of available agents. As a geographic region gets hit and people are sent to work from home, absenteeism spikes. As things normalize, absenteeism comes down to regular levels.
However, I'm also seeing a lot of instances in organizations where they suddenly have more agents available. The reason: People are cancelling their PTO (paid time off) because they can't go on vacation due to travel restrictions. This extra capacity may free up agents to be cross-trained to the most critical channels for supporting your customers. Keep your eyes open for unexpected availabilities of agents and work with them in the best possible way.
Problems with outsourcers
Lastly on supply, companies that are heavily outsourced will face an additional unique challenge. Outsourcers are all over the world with each country (and often provinces within a country). These locations have their own restrictions.
In Metro Manila, for example, some of the restrictions require employers to limit the number of agents in their site – every other desk empty, for example. And some are having to put employees up in hotels so they don't have to leave the city.
Additionally, some are doing work from home. That can be a problem. Many companies don't want outsourcers taking voice calls from home, so you may be limited to non-voice channels. Again, being clear about capacity and supply by channel will help you navigate this.
Conclusion
I hope this helps as you manage through this crisis. Remember, this is a crazy time for your customers, as well. They're more likely to be patient with wait times. Make sure you're clear with your leadership on how accurate you can be on planning supply and demand with the changing circumstances.
Be patient with your peers, your team, and yourself.
If you want to get more inspiration on how to deal with the coronavirus crisis, you might want to read this post as well: Coronavirus: How to Deal with High Call Volumes at Your Contact Center.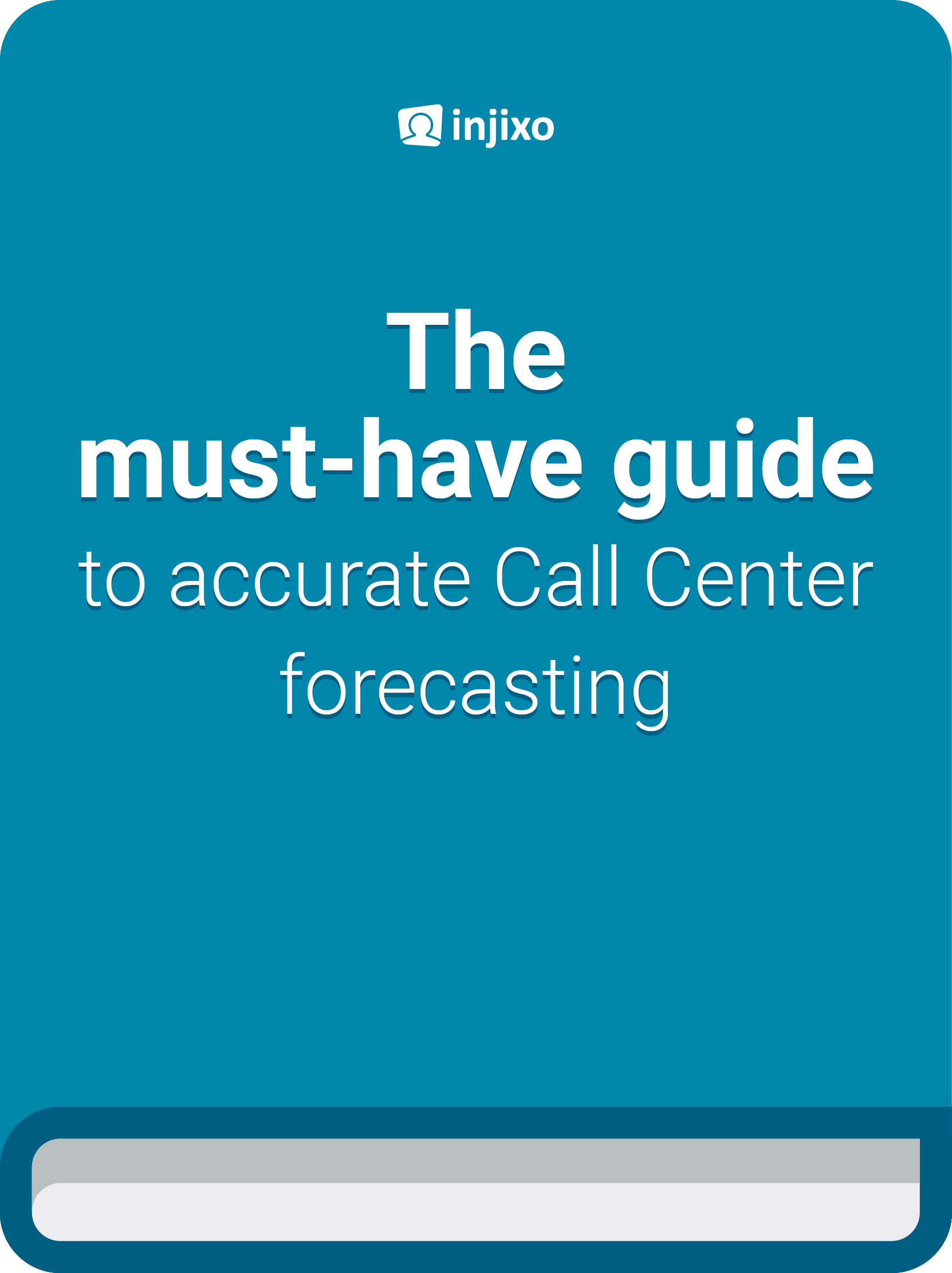 Download the free E-Book
The Must-Have Guide to Accurate Call Center Forecasting
What you will learn:
Foundations of Call Center Forecasting
Getting your data right
The importance of measuring variability
Critical factors you shouldn't miss
And much more!